Improvements in fire safety is something that has been at the forefront of all parties responsible for keeping people safe. Disasters such as Grenfell have cast a spotlight on fire safety in buildings, especially residential developments. The desire to ensure that people are safe in their homes, workplaces and all other buildings has become increasingly paramount. As the government tightens up legislation, what role can digitalisation play in improving fire safety in the lead up to the October 2023 compliance deadline? We explore this below. 

1. A new Fire Safety approach embracing new solutions
2. Advantages of digitalising Fire Safety and Inspections
3. Accessibility and flexibility of using digital platforms
4. How does PlanRadar's digital platform help?
5. Addressing the challenges of Fire Safety
6. Weaving the Golden Thread into Fire Safety
7. What information makes up the golden thread?
In the PlanRadar platform, new technology solutions enable rapid evidence capture of completed work and the creation of a digital, tamperproof audit trail.
A new Fire Safety approach embracing new solutions
Fire safety issues continue to be a challenge for new and existing structures, especially high-rise buildings. The difficulties continue, almost five years after the tragic Grenfell fire brought attention to safety shortcomings.  
The London Fire Brigade have revealed that there are more than 1,000 residential buildings across the capital that require occupiers to evacuate rather than stay put in the event of a fire, owing to fire hazard problems such as flammable cladding. To address the problem, digital tools, such as PlanRadar's digital platform, can play an important role in improving fire safety protocols and building standards in the construction industry.  
Driving greater competence was one of the key principles of Dame Judith Hackitt's report. Fire risk assessors will need to demonstrate greater competence levels, even if using the most efficient systems to collect and manage information.  
Now that the building safety manager (BSM) role is no longer required, the role of the "responsible person" is likely to fall on to the facility manager, as this is likely to be where the new duties will end.  However, competence requirements will affect everyone. The BSI Flex 8670 V3.0 framework sets out core criteria for building safety competence, including fire safety, structural safety and public health, and every construction discipline and professional body is looking at this framework to consider how they are affected.  
Without the BSM role in play, the question around competency falls to the question of who is responsible for providing all the information that will be required under the new provisions of the Building Safety Act. Organisations need to be clear about the outcomes and goals they would like to achieve, and what documentation is needed to reach these goals.  
Another issue is how feasible it will be to meet the October 2023 deadline to record and track these massive amounts of information. Many are taking a pragmatic approach, where they develop a rolling strategy with key milestones of compliance, hoping to be able to demonstrate to the regulator that they have put the building blocks in place for full compliance, even if that will not happen immediately.
Recommended: All you need to know about the Building Safety Act

Digitalisation marks a new phase in safety and compliance. New technology tools, including digital construction apps and platforms, improve workflow and help to ensure that essential work has been carried out to the proper standards, thus improving ensure fire safety.  
Using PlanRadar, we've been able to get rid of all unnecessary paperwork and have completely replaced site worksheets I no longer have to pull together different pieces of paper in order to update our directors on a site's status, they can log in to the system and easily find all the information they need right there.
A RICS Digitalisation in Construction 2022 report, shows an average of 40% of all respondents reported were not using digital technologies on any of their projects across the six listed functional areas including enhancing progress monitoring and health, safety and wellbeing.   
Operated easily using a tablet or smartphone, new technology solutions enable individuals to quickly capture evidence of completed work and to create a digital, tamper-proof audit trail incorporating date and time stamps.   
Meanwhile, digitalisation and data integration are becoming central to modern work practices. Deeper insights using in-app tools enable organisations to harness unstructured data, such as emails, text messages and images.  
Related reading: 5 ways PlanRadar can help you achieve a Golden Thread in fire safety 
Advantages of digitalising Fire Safety and Inspections 

 

 
Using digital construction tools to manage inspections, fire risk assessments and audits offers several important advantages, including accountability, with date and time stamps and names of the responsible person or persons. 
Within the PlanRadar digital platform, each member of a site team can access the system from any location and across multiple sites. 
When time factors create a rush to the finish line for construction projects, attention to detail may slip, putting end users at risk. If there is an accident, questions arise about responsibility among contractors and subcontractors. Providing a clear and consistent data trail ensures accountability and clarifies any issues. Removing the laborious task of manually entering written information on a project removes the probability of human error. It also takes less effort than transcribing handwritten notes.  
 
Accessibility and flexibility

 

of using digital platforms

 
Changing patterns of work, including remote working, make it more important than ever that site managers have the freedom to access important documentation easily. Cloud-based systems provide up-to-the-minute safety inspection information with the right permissions in place.   
Another positive is the flexibility that digitally available data offers. Each member of a site team can access the system from any location and across multiple sites. Quality, health and safety managers can update inspection sheets from the office, rolling out new fill-in-the-blank fields for site teams to complete. When new guidance is published, compliance can begin the next day.   
As fire safety standards advance, it becomes more important to capture a broader variety of data types. Using in-app images and video, data can take new forms in addition to the traditional numbers on a spreadsheet. Also, visual proof and instant messaging enable every team member to stay informed. Removing the laborious task of manually entering written information on a project removes the probability of human error.
How does PlanRadar's digital platform help?
PlanRadar's platform connects teams and manages processes throughout the building lifecycle. It is easy-to-use and efficient. Our software enables fire safety experts to pin issues directly to a construction plan in the form of a ticket. Evidence, in the form of photos, videos, voice notes and written comments, can be added within tickets. The digital platform uses QR codes and NFC tags proving fast and simple to reference specific details on-site or during maintenance checks. All actions in the fire safety app are date-stamped and time-stamped so that you instantly have a full record of everything that you recorded on-site. The platform also collects and reports information in the way you need for full compliance. This is why PlanRadar is used by leading fire engineers and consultants in the UK and Europe, including Arup and IFC Group. Book a Demo to find out more.

Addressing the challenges of fire safety
On the PlanRadar platform, information and data will be gathered continuously throughout the design, construction and use of a building.  

Seeking to unpick and solve the problem of fire safety, the UK government has proposed changes that encourage better practices. The eventual goal is a more rigorous framework for safety in higher-risk buildings. Repercussions will be severe for those who fail to meet the requirements, including serious financial and legal penalties.   
A key element of the government's Building a Safer Future programme is engagement with the construction industry. Restoring public confidence in the sector is essential to this. Key players in the construction industry need to work with the Health and Safety Executive (HSE) to oversee the Building Safety Regulator and spearhead the cultural and behavioural changes required.   
Documentation of fire safety and legal compliance requires continuous effort, even amid the tight construction timelines that are essential to profitability in the construction sector. Paperwork requirements are onerous, including a need to enter written information into word processing or spreadsheet programmes, which can result in human error.   
Complete documentation requires reliable audit trails and a reproduceable timeline of actions. Implementation of the Fire Safety Act 2021 will update and clarify fire safety standards and provide a framework for the secondary legislation and revised standards that are likely to come from the ongoing Grenfell Inquiry.   
In any case, promoting and documenting fire safety standards in construction throughout the UK will continue to be the highest priority. Companies must align with government, regulators and fire authorities to drive future policy.

78% agree that working digitally is necessary to achieve the 'Golden Thread' 
NBS, Digital Construction Report 2021
Weaving the Golden Thread into Fire Safety
With the Building Safety Act recently passed into law, achieving Dame Judith Hackitt's "golden thread" of building information to ensure greater accountability has come into full focus. The "golden thread of information" was a term coined by Dame Judith, who undertook a sweeping review of the UK building regulations and fire safety in the wake of the Grenfell fire.  
Alongside the act, later this year a finalised version of British Standard BS 8644-1 will be published, BS 8644-1: Digital Management of Fire Safety Information. Part 1: Design, Construction, Handover, Asset Management and Emergency Response – Code of Practice. This will give recommendations for the management, presentation and exchange of fire safety-specific and related information using digital information management processes.  
The "golden thread" refers to a stringent form of digital record-keeping for construction projects, referring to the availability of good-quality and timely information records throughout the lifecycle of a building or structure. Information and data are gathered continuously throughout design, construction and use of an asset. It aims to centralise building information and provide transparency concerning decision-making over the course of a building's lifetime. It is particularly focused on high-risk residential buildings, where failures to share safety information could put residents at risk.  
It seems that whatever the role digitisation of building information will play, the demand for the golden thread is evident – though it will not be without its challenges. The principle is significant, and it is now clear that the HSE, under which the Building Safety Regulator now operates, is a very effective regulator and that therefore non-compliance with the golden thread could result in serious penalties, including imprisonment. Organisations designing, building or managing residential buildings – and possibly other structures – will need to change their processes in order to meet this new legislation.  
        Recommended: Weave a golden thread of information through all your projects with PlanRadar 
What information makes up the golden thread?

 

 
In essence the following data is included in a golden thread:   
For new buildings  
Building size and height​

 

 

Structure​

 

 

Fabric

​

 

 

Fire escape and compartmentation detail​ 

 

Permanent fixtures and fittings.

 

 

For existing buildings​  
Building size and height​

 

 

Full material and manufacturer product detail​ 

 

All safety-critical layers of protection​ 

 

Digital data capture of completed buildings, such as via laser scanning

​

 

 

Inspection reports. 

 
How the golden thread aims to reduce construction risk 
Using the golden thread in construction projects can reduce the risk of fire (and other structural dangers) in buildings. But how will it do this?   
Making the designer's original intentions viewable 
If a later contractor has to make changes to a building, the golden thread affords them access to the original building safety plans. They can see whether their proposed changes might contravene that plan. 
Making transparent all changes to the original design 
The golden thread means later contractors will have visibility on decisions made by earlier builders. For example, the original contractor might have found a structural problem in the architect's design, so they made a change during construction. Without the golden thread, later contractors who find that the plans they are looking at do not match the building in front of them would be left without any reliable information and might make further mistakes. 
Boosting transparency across gateways 
The proposed model for the golden thread in construction refers to three "gateways" at which different actors hand over all building information and responsibility for managing it: the designer, then the lead contractor, then the owner or operator (for example, the building's manager). Each must acknowledge receipt of the information and show they understand all changes made to the original plan. 
Providing legal protection 
A centrally shared digital record of all changes and decisions makes it possible to ascertain exactly who decided what to do on a construction project, when and why. In the event of a fire or other safety-related incident, this would help investigators find out exactly who is responsible for any failures. 
Improving accountability and safety  
The ultimate goal and benefit of the golden thread is greater fire safety in residential buildings. It provides clarity on who is responsible for safety inspections and logging when they complete them. Overall, it reduces the likelihood of making the sort of dangerous decisions that led to a tragic event like Grenfell. 
Technology supports accountability in construction  
One of the key implications of the golden thread in construction is the need for wider use of digital technology.   
The UK government has already strongly encouraged the use of BIM for public sector projects, and BIM will certainly play a key role in making the golden thread concept workable. Apps that help design and construction teams will also play an important part in making the golden thread viable and relevant.  
At the very least, building designs will need to be digitised. Any later changes during the construction or operation stage will need to be recorded on the BIM model. An up-to-date copy, plus a version history, will need to be stored centrally.  
An accurate and up-to-date record of building data – tracking new-builds, for example – will be required, as will monitoring and snagging existing buildings, along with the creation of a live document showcasing digital fingerprints for decisions and illustrating clear accountability on the part of the design and construction teams.  
Some people suggest the golden thread is simply a digital twin of the building, but it is more than this. The golden thread offers:  
A record of the building from design to demolition

 

 

All statistics available at any time

 

 

Site inspections and site audits

 

 

Monitoring and snagging of existing buildings

 

 

Workflows and management contracts

 

 

Quality assurance – Reports and surveys (such as EWS1 forms)

 

 

Site diaries

 

 

Handovers – Workflows and contractor management

 

 

Evidence collection and claims management

 

 

Use of NFC tags

 

 

A live document, offering digital fingerprints for all decisions made – clear accountability.

 

 
For example, if you bought a set of fire doors, your golden thread could include, but is not limited to:  
Manufacturing: the parts suppliers, the company that manufactured the door, the certification details 

 

Specification: who designed the building, who chose the fire doors 

 

Installation: who installed the fire door and when, their training providers/certifications, when they were installed, who checked for correct installation 

 

Management: who the "responsible person" is in the installation 

 

Maintenance: who is maintaining and inspecting the doors, dates of checks, actions that were taken, any adaptations. 

 
Right people, right information, right time  
A digital record of fire safety components is important for a variety of reasons, including:​  
An easily accessed and easily understood single repository ​ 

 

Ensuring accountability for decisions​

 

 

Removal of corner-cutting for the sake of cost

​. 

 
Digitising data collection ensures all project members are kept up to date with all safety evidence from a site, including any communication and decisions made. Information covered by this could include:  
HSE reports – 24/7 live real-time data

​

 

 

Fire risk assessments

​

 

 

External wall surveys (EWS1 reports)

​

 

 

Accurate fire-stopping

​

 

 

Penetration sealing

​

 

 

Fire safety engineering

​

 

 

Fire dampers

​

 

 

Tracking, recording, monitoring and evidence.
PlanRadar is simple to use and is proven to transform the way you collect and report on fire safety data. The best way to start your journey a better way of working is to book a PlanRadar demo. In this short presentation of our platform (at a time and date that suits you), we'll show you exactly how it can be used to meet your specific needs. Click the button below to get started. 
Book a demo today to find out how PlanRadar can support your fire safety procedures and Golden Thread.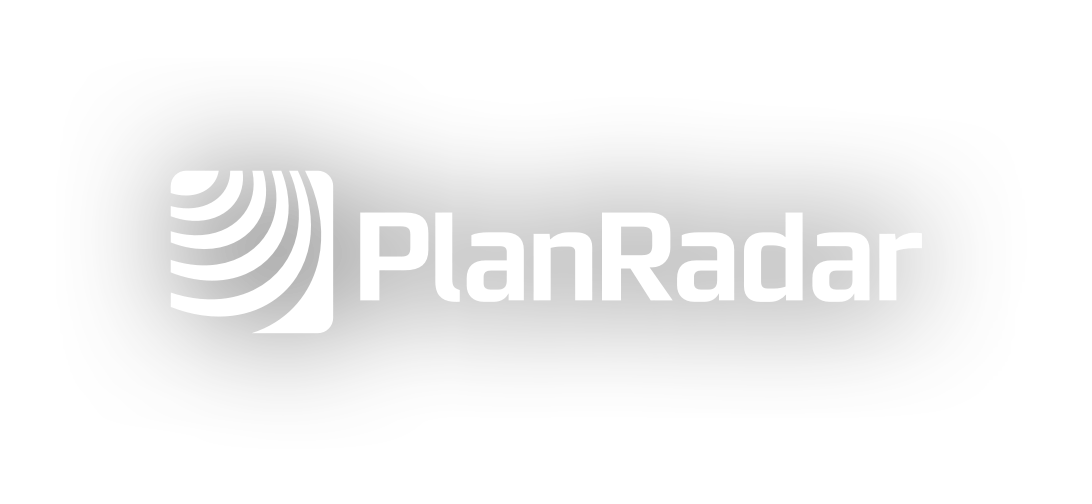 Register for our fire door webinar
Find out how PlanRadar can transform the way you inspect fire doors. Thurs 31st August, 1pm
Digitally transform your fire door inspections
Register for our webinar today.
31/08/23 1pm